Owner, Director and Mentor
Darci Brown, has found great success as a result of her work in the beauty industry for over 30 years. As a leader in the field, Darci's reputation and results of excellence precede her. Her dynamic, genuine and authentic approach to educating causes her students to be inspired to know their contribution in the industry and in this world. She feels that her career is more than just a career. It is her passion and has been a great source of learning and fulfillment. Darci is committed to sharing her talent, passion and experience with future beauty industry leaders by creating a positive and fulfilling education experience.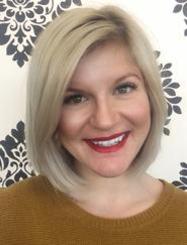 Admissions and Compliance
Sydnee is a native to Weber County.  She graduated from Weber State University with a degree in English and Psychology.  She was an essential part of opening Esteem Academy and began as our Operations Director while also doing Admissions and Accreditation.  She decided to follow her heart and pursue her dreams and is now focused on the Admissions and Accreditation.   She is a yoga instructor , health coach, and Nail Technician.  She loves anything in the outdoors and has an adventurous spirit.  She loves to read and spend time with family.   She puts her heart into everything she does.  Her passion and magnetic personality make her a great asset to our team.